CONDITION. TRAIN. PERFORM.
About Us
We wanted to build and create a fitness company that was completely client focused. A place where all clients would come, work out and feel completely comfortable, giving them the confidence to smash their fitness goals… and not compare themselves to anyone else.
Our main aim is to help you build a long-term relationship with your fitness goals, to join in our sessions on a regular basis and leave the gym happier that when you came in!
Our Team
CONDITION. TRAIN. PERFORM.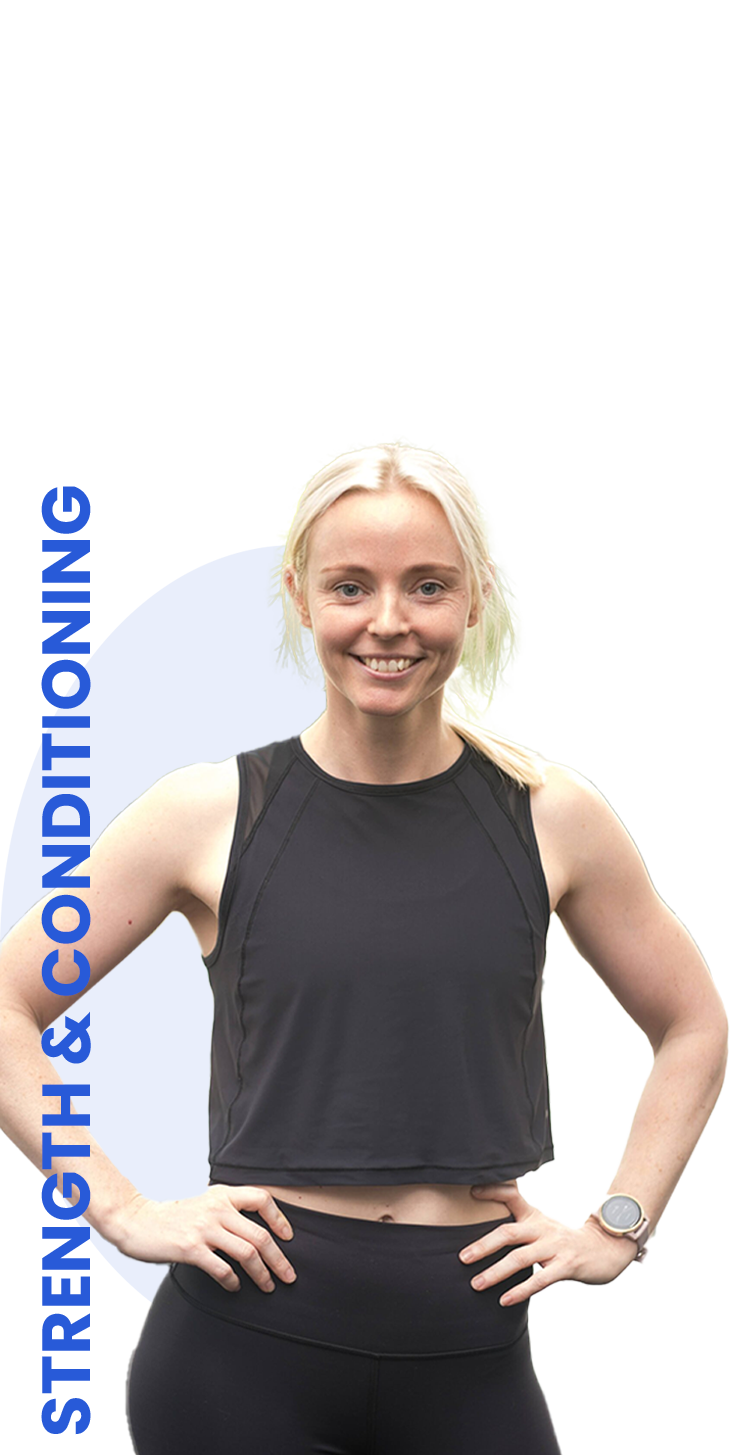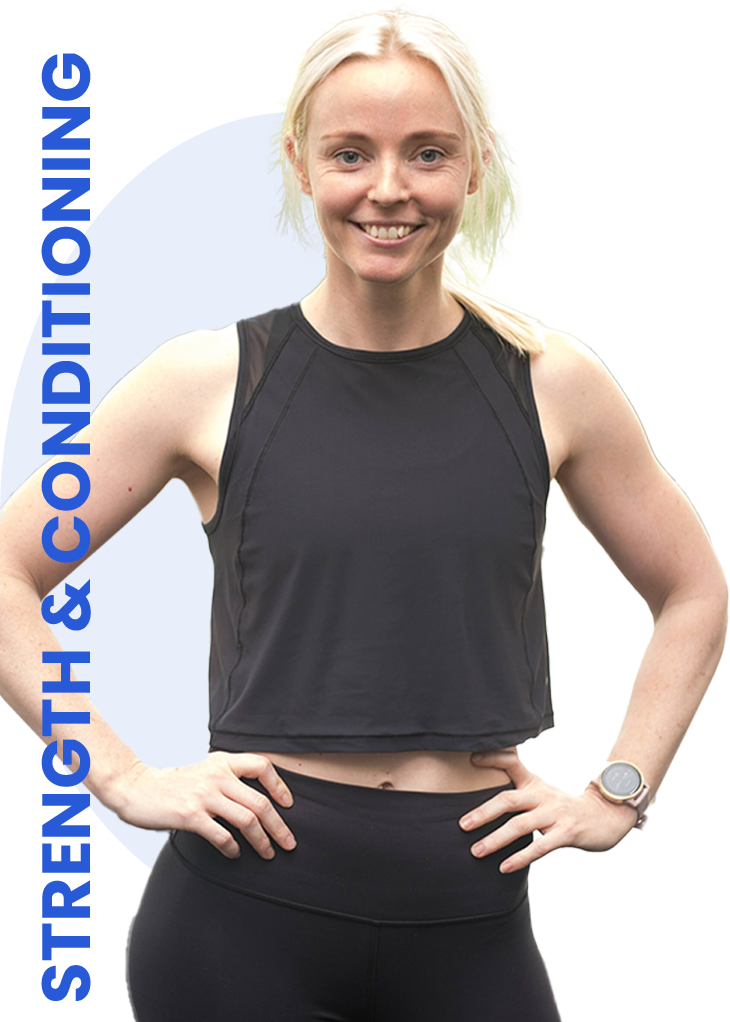 LIZZIE CORBETT
Owner
Originally from the UK, Lizzie developed her personalised coaching style during her time as a Physical Training Instructor in the Royal Air Force. She has worked with various high performance teams and now specialises in Strength and Conditioning for sports performance.
Lizzie loves the outdoors and all things fitness and adventure related – think ultra marathons, Ironman triathlons, hiking, skiing, snowboarding and hockey!
She loves being able to help her clients achieve things they never thought possible is extremely passionate about developing female health and fitness across a wide range of needs such as female youth athletic development, post natal training, and strength training through menopause.
Credentials:
BSc (Hons) Sports Science
Pre and post natal exercise prescription
Level 4 Sports Therapy
Level 3 Nutrition and Weight Management
Level 2 Strength and Conditioning

ANDREW CAI
Starting his fitness journey at the tender age of 15, Andrew has done everything from track and field (specialising in javelin and discus) to rugby to dragon boating. This love for fitness eventually led him to take part in CrossFit.
​Andrew firmly believes in getting the basics right and building a solid foundation so that progress can be made sustainably without injuries. He is passionate about helping his clients achieve their physique goal, conquer their weaknesses, and improve their strengths. Given his background in Crossfit, he specializes in body transformations, Olympic lifting, and gymnastics.

Credentials:
CrossFit Level 1 Trainer (CF-L1)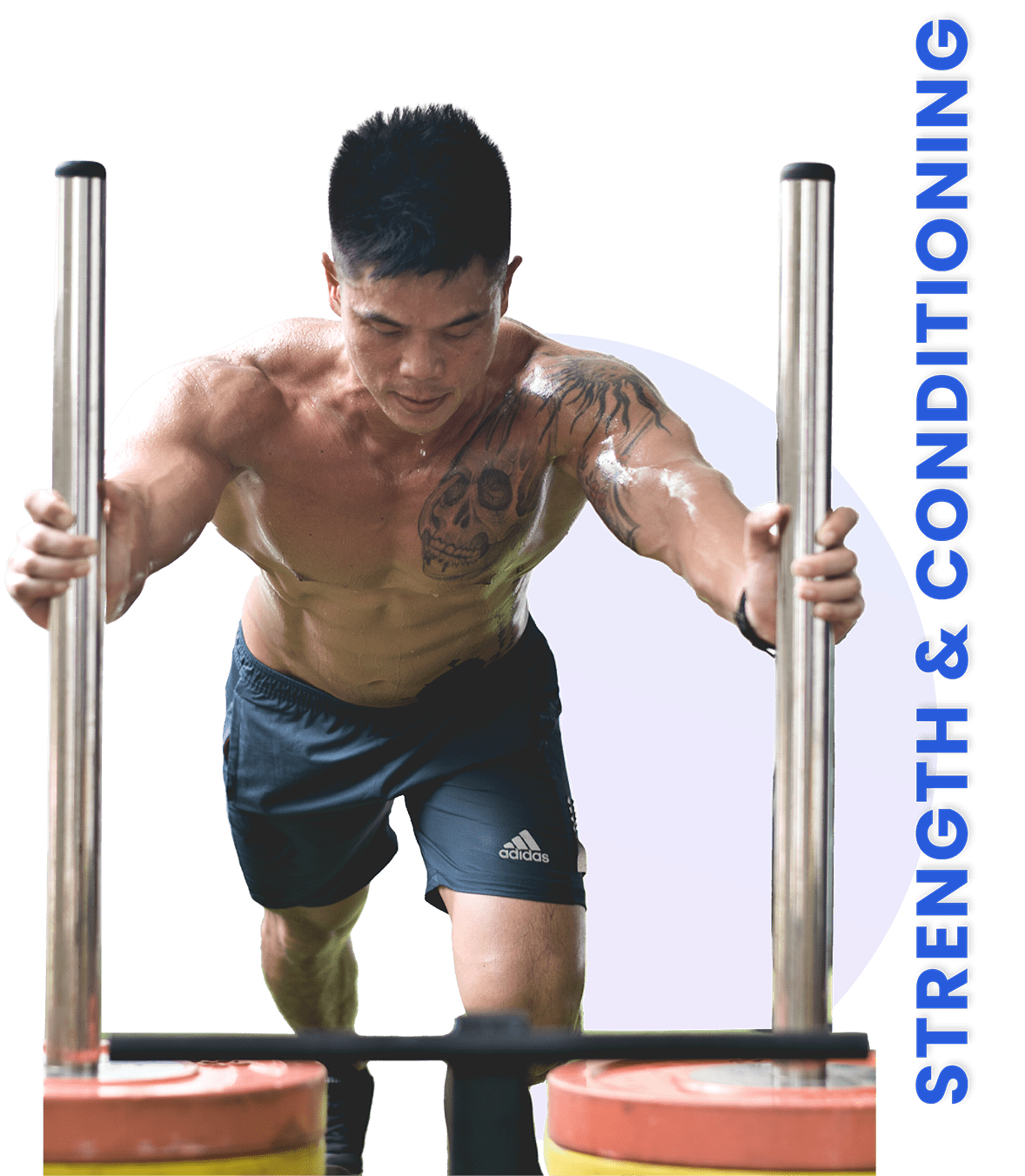 COURTNEY GLEASON
Originally from the US, Courtney studied Physical Therapy and fell in love with fitness during her time in University. She has a strong background in anatomy and physiology, making her speciality rehab therapy.
​Courtney loves all things health and fitness, and loves to see measurable and functional progress in her clients. She has recently fallen in love with MetCon training and is looking forward to working on her Olympic lifting and gymnastic technical skills.
Credentials:
Doctor of Physical Therapy
Certified Strength & Conditioning Specialist

KG Yeo
KG's passion for exercise and nutrition began during his competitive days in Canoeing and Judo, where he began his exploration to develop his physique for better sports performance.
KG believes that fitness does not begin and end with each workout session. Rather, the key to wellness is about making consistent choices in our daily lives, including staying active and eating right. He is here to guide you to make healthy and sustainable choices, and to adopt fitness as a lifestyle. Focusing on good nutrition and effective training methods, he wants to help you achieve your goals.
With 15 years of training experience and knowledge in personal training and exercise, he is well equipped to guide you to attain a healthier physique with visible results to prove. His ultimate goal is for clients to walk away with actionable knowledge to take them through the rest of their fitness journey.