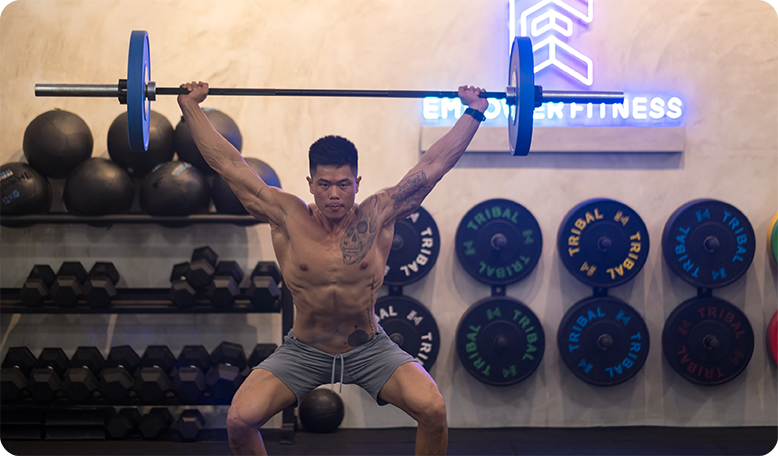 What is high-intensity resistance training?
OCT 17, 2022
High-intensity resistance training (HIRT) is a style of training where you perform short, intense, and focused blocks of resistance training, with a short recovery period between each block of Work.
The workouts can be structured as circuits, with short breaks either following a series of different strength exercises, or a certain number of reps or time. You can do full-body workouts or focus on your upper or lower body.
HIRT workouts don't tend to focus on a single movement. They usually comprise of a mixture of compound movements.
Benefits of high-intensity resistance training
Short and effective
Easier to fit into a busy schedule
Increase VO2 max
Increases aerobic endurance
Increase lean muscle and strength
Benefits of combining cardio and strength training
If you enjoy strength training but don't like cardio, HIRT is a way to do both at once! This style of training is also ideal for anyone who is short on time and can't fit all of their cardio and strength workouts into the week.
Why I choose HIRT
I've been a firm believer in HIRT (also known as HIIT, high intensity interval training) since I started working out. It has led me to achieve an overall lean and athletic body composition all year round with consistent training and sensible diet choices.
I believe that high intensity resistance training has allowed me to consistently take part in CrossFit competitions. I have podiumed in one of southeast Asia's most competitive CrossFit Throwdowns, the X Throwdown. I have also been able to consistently place in the top 20 fittest men in Singapore during the worldwide CrossFit Open competition.
HIRT is the style of exercise I spend most of my time training and is also the way I choose to train my clients in as well, due to the benefits that I've seen in my life and the clients I've trained. Want to learn more?
If you're interested in learning more about HIR , please drop me a message on info@empowerfitness.live
If you'd like to find out more about Empower Fitness and the benefits of training with us, please head over to our website www.empowerfitness.live